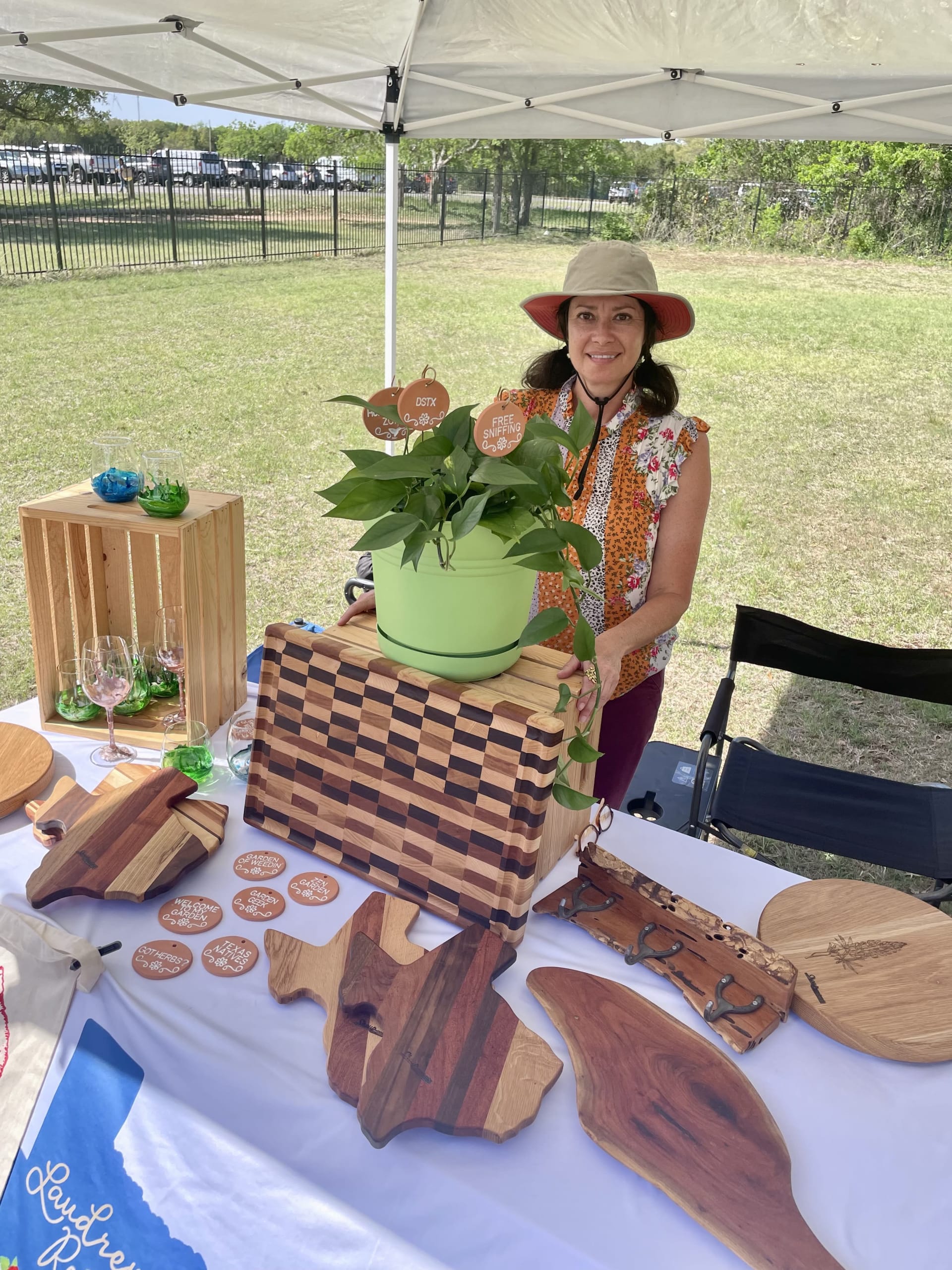 This time of the year, it seems I'm always looking for the perfect gift: For the graduate, the bride, the father, the client the list goes on! I guess I could always give a gift card, but I really try to find presents that are as unique as the individual. The problem is, I'm always short on time, and can't spare valuable hours shopping around. Etsy is a good place to start, but every time I take a look, I come away overwhelmed. Plus, I'd rather support local.

It was a frustrating situation, until I stumbled upon Laudrey Rose. Established in 2018, Laudrey Rose is web store and pop-up shop that features carefully curated, hand-made products from local artists in the Austin area. Owner Laura Ward is constantly searching for unique gifts and updating her on-line offerings. Some of the store's most popular items include a handcrafted charcuterie board that also doubles as a work of art and an expertly stitched leather "catch-all" that serves as a holding place for small, important items.

"It all started with an interest in small markets and locally made goods," said Laura. "I wanted to start my own business, but I was very busy staying home with my daughter. So I combined my two passions and created Laudrey Rose."
Named for her and her daughter, 14-year old Audrey, Laudrey Rose is a successful entrepreneurial venture made popular through word of mouth, social media and invitations to sell at local venues such as the Dripping Springs Farmers Market.

"I wanted to set an example for my daughter by starting my own business," Laura says. "And she became so interested in what I was doing, she also caught the bug and is now officially on the payroll," she laughs.

Part of Laura's curation method includes meeting each artist and getting to know their "process" for designing their works. "I look for interesting items with patterns and shapes that are so unique they stop people. I like to share the artists' stories with shoppers so that they, too can appreciate the heart and soul that went into the product."
If you're interested in seeing the amazing items Laudrey Rose has to offer, visit
laudreyrose.com
where you can shop and join her mailing list to find out where her pop-up shop is "popping up" next. You'll also find her at the Dripping Springs Farmers Market most every Wednesday from 3-6 p.m.