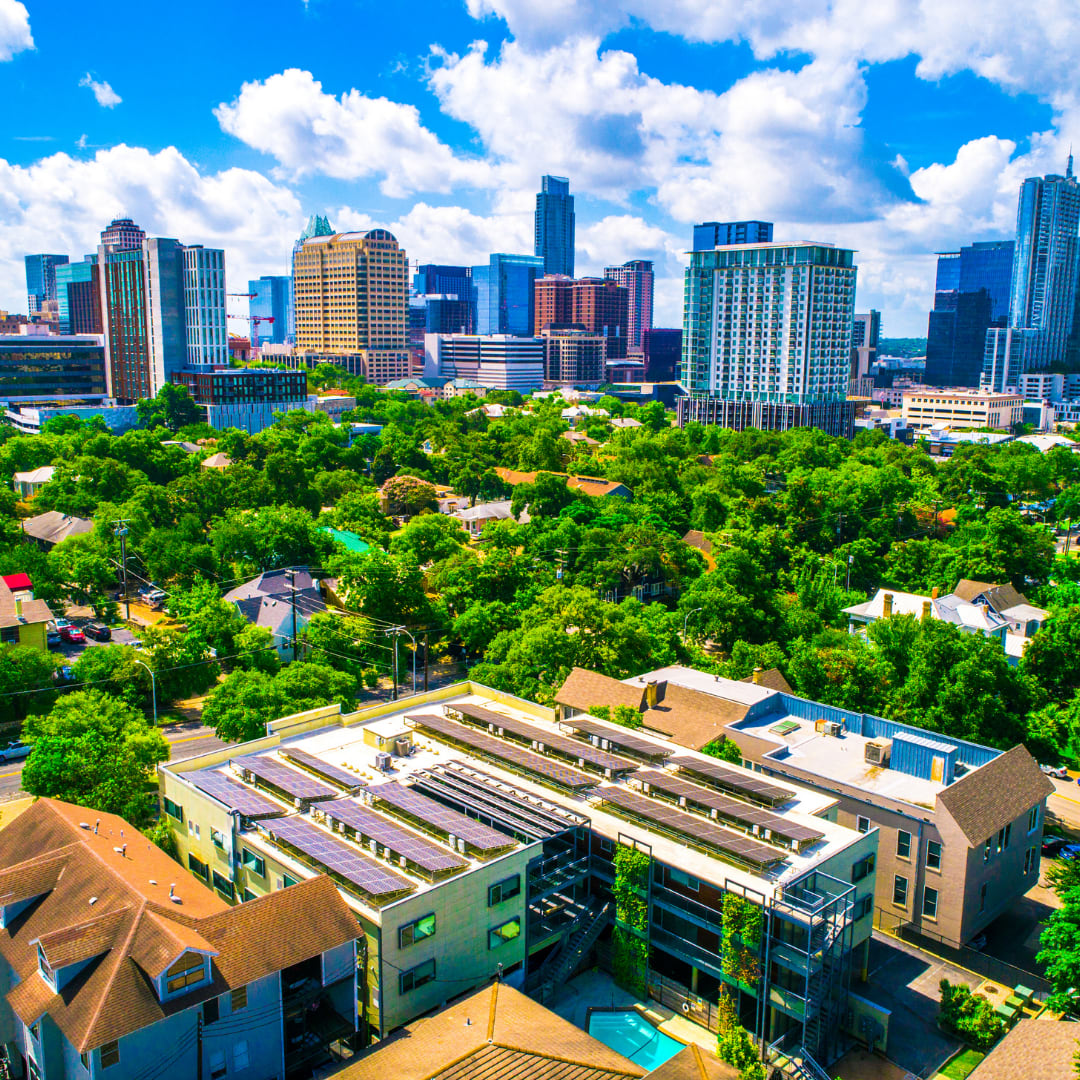 Is it worth it to transition to solar energy in the Austin area?

With as many as 229 days of glorious sunshine in the Austin, area, many Texans are putting those powerful and abundant rays to work for them by harnessing the energy to power their homes. If you've ever considered transitioning to solar energy or have been curious about the benefits, you're not alone. Texas leads the nation in renewable energy projects in 2021 and many are using this abundant resource to keep their lights on and reduce their dependency on the grid all while saving money on their monthly utility bill.

When it comes to solar energy in Austin, Drew Dusenberry with DKD Energy is my go-to. He's helped many of my clients decide whether it is worth it for them.

"At DKD Energy, we will design your solar panel system based on your average energy bills, the amount of sunlight your property gets and your budget," said Drew. "We like to eliminate 95% of your electric bill when possible. On average we help our customers save around $150 each month (this may vary from $60-$250 monthly depending on your exact system)."

Here are a few more tips to consider when weighing the benefits of switching to solar and whether this decision is right for you.

Solar Energy can increase your energy independence
Winter storm Uri in February 2021 caused the worst power outages the state has ever seen. Texas' unpredictable grid left many homeowners to look for a more reliable and resilient energy infrastructure. In a sunny state like Texas, homeowners can often produce enough energy to fulfill 100% or more of your energy usage needs, making you far less dependent on energy distributed from the grid.

Making the transition to solar can increase your energy independence all while keeping you and your family safe.

Solar Energy can reduce your energy bill
Once solar panels are installed on your home, you'll instantly see the savings. According to Solar Savings Estimator, households in our region have even seen a savings of nearly $2000 a year after installing a solar system on their homes.

Solar Energy qualifies for financial incentive programs
Texas homeowners can qualify for federal tax breaks and many local utility companies offer rebates. Right now, there is a federal solar tax credit (Federal Solar Investment Tax Credit) available for a purchased Texas home solar system installed by December 31, 2022. When you install a solar system, 26% of your total project costs can be claimed as a credit on your federal tax return.

That's not all. Utilities throughout the state have established financial incentive programs to help you save when purchasing a solar energy system. These rebates can help mitigate the cost of a system up to several thousand dollars. Check with your local utility company to see what is available in your area.

Solar Energy is clean and abundant
Harnessing the sun's rays is a natural and clean power that does not emit any greenhouse gasses. And with all the ample sunlight in the Austin area, transitioning to a pollution-free power system is a great way to lessen your carbon footprint.

Solar panels can increase the value of your home
According to a study conducted by Zillow, solar installations increased a home's resale value by up to $5,911 for each kilowatt of solar panels installed. The same study also found that homes with solar installations tend to sell for about 4.1% more than homes without.

Keeping good records of how much energy the system has saved you is one way to increase the value of your home. Other factors that can contribute include the size of the installation as well as the type, age, and warranty of the solar panels.
If you have additional questions, Drew provides consultations and webinars. You can reach out to him at
(512) 497-3189
or visit
dkdenergy.com
.